How Do I Easily Clean my Mesh Security Door?
Security doors and screens are strong and resilient, but they do need to be maintained like anything else on your home. How to clean security doors and screens is one of the most common questions we get, but cleaning stainless steel security doors or perforated aluminium doors is still one of those things we tend to put off. Cleaning and maintaining your door like anything else will prolong its life span, keep it performing at its optimum and protect your warranty.
Due to being a mesh door or window screen they love to pick up dust, this can significantly reduce the air flow as well.
Steps on Cleaning your Security Door
If you regularly clean your doors and screens it makes it much easier.
Using a microfiber cloth or a cleaning glove, dip into bucket of mild detergent (we use car wash & wax as this will also provide long term protection) mixed with water, ring out so just damp and wipe side to side and up and down.
Then use another cloth or cleaning glove in clean water so just damp and wipe.
Then dry with a dry cloth.
Easy!
If it hasn't been cleaned for a while and is very dirty follow these steps
First, with a soft brush (we use one from a dust pan set) carefully remove any loose dust, dirt and grit that may damage the surface when wiping.
Using a bucket and micro-fibre cloth, fill the bucket with a mild detergent (we use car wash & wax as this will also provide long term protection) in warm water.
Using the cloth gently wipe the door by going side to side, up and down both sides. Rinse the cloth regularly so not to rub grit into the door
Wipe the door with a clean cloth soaked in clean water or if particularly dirty rinse the door with clean water.
Repeat 3 and 4 until clean.
Once you are happy dry as much as possible using a clean micro-fibre cloth.
NOTE: be careful not to get too much water into the locking mechanism.
This image is of a door we cleaned for a client, it took less than 15 mins to make this old door look like new again!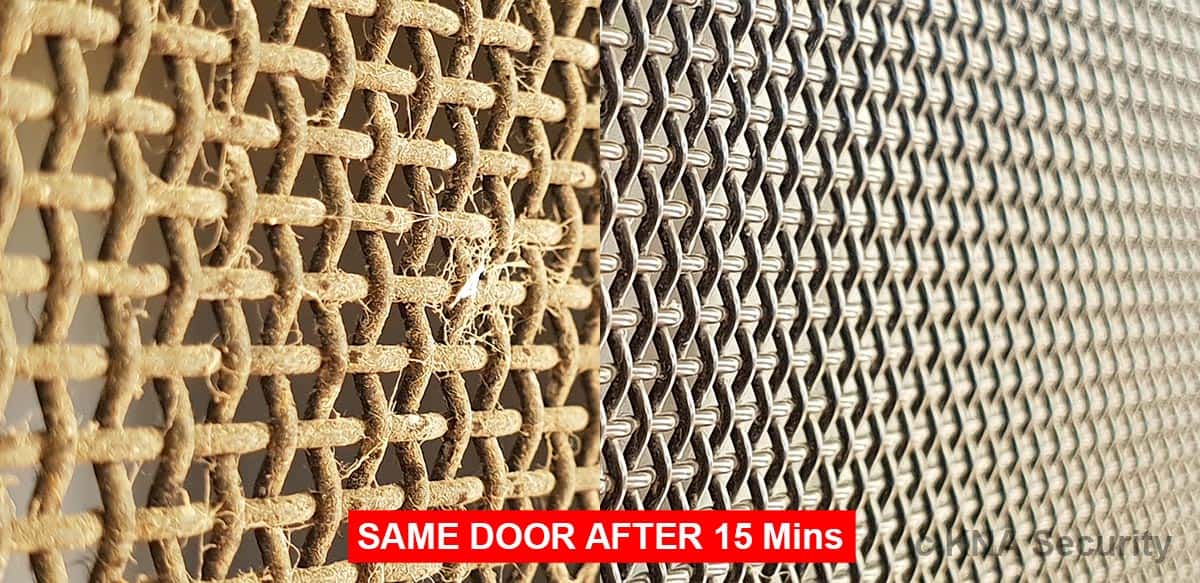 Security Door Maintenance Tips
After cleaning the door it's a good idea to perform some routine maintenance.
Check and replace rollers (if a sliding door)
Check tracks and clean them out.
Lubricate locks and hinges using a dry lubricant such as graphite powder.
Check all screws and rivets are secure.
Security Screen Cleaning Made Easier
To make cleaning easier most sliding security doors can easily be removed by lifting the rollers and door from the bottom at the same time. We advise two people for this. *Watch your fingers!
If the door doesn't lift high enough you may need to lower the rollers at the top (if you have them) of the door. This is done by accessing the screw hole on the inside of the door at the top. Hinged doors can generally be done easily while still on the frame.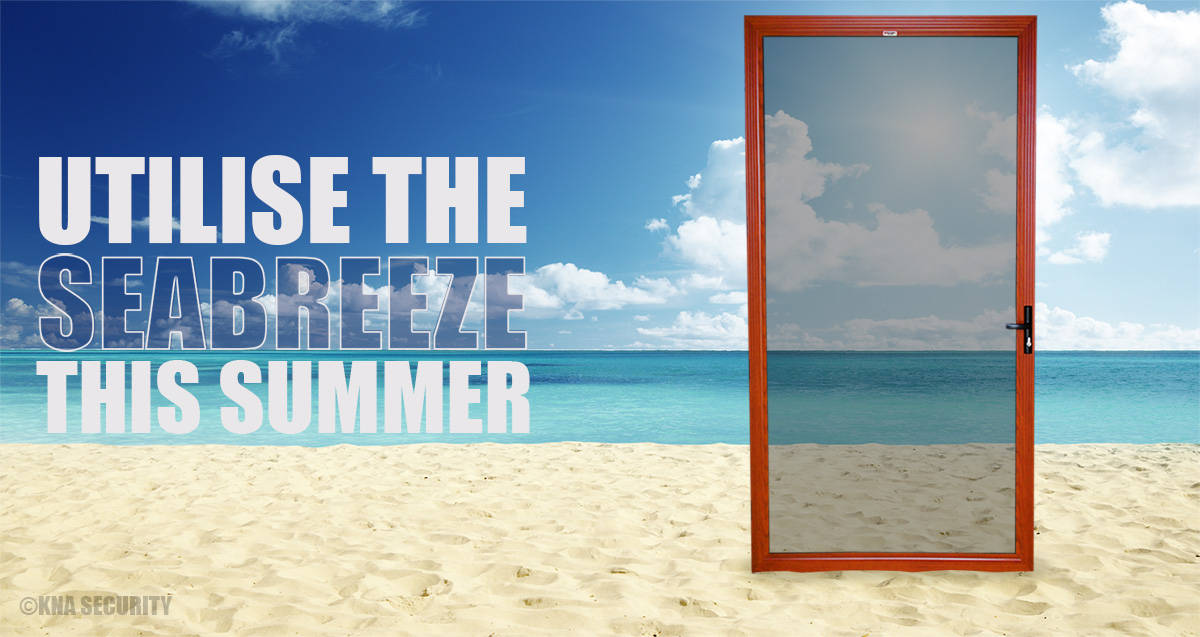 How Often Should you Clean your Security Screen Doors & Windows?
This depends heavily on where you are located and how exposed the door or window is to the elements.
As a guide please use the below chart.
| | |
| --- | --- |
| Environment | Description |
| Mild | Not close to the ocean, e.g. Rural, Remote from urban and industry. |
| Moderate | Urban area, inland and away from industry. |
| Extreme | Within 10 km from coastline of Australia,being coastal/marine, subject to salt deposition. |
| Environment | Suggested Maintenance |
| Mild | Every 6 months |
| Moderate | Every 3 months |
| Extreme | Every 2-4 weeks |