Electric shutters have become increasingly popular within West Australian homes over the past decade. As modern technology becomes more accessible and affordable, they are undoubtedly one of the most effective, convenient and affordable ways to secure your home or business.
The popularity of electric shutters derives from not only their ease of operation and ability to secure your home. They also allow you to control the level of noise, light and heat that enters through your windows, which can lead to greater privacy and comfort, not to mention reduced energy consumption.
Ease of Operation
Most reputable manufacturers now produce electric shutters that can be controlled by either Wifi or remote, allowing you to stop them at any height with the touch of a button.
Compared to their manual counterparts, this can be particularly enticing if –
You or your family members have mobility issues. Avoid bending down or stretching to control your shutters with a stick or pulley system.
You have shutters in "hard to reach" places. Manual shutters on high windows or behind furniture can be difficult to operate.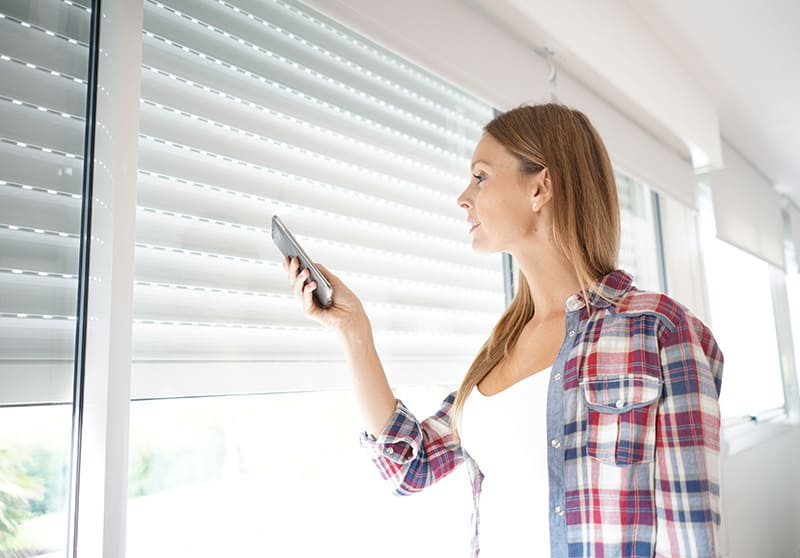 Control Noise, Light & Heat
One of the lesser known benefits of both manual and electric shutters is their ability to control the level of noise, light and heat that enters your home.
Light
Precisely control the level of light that enters your home by stopping the shutters at any height. In fact, when fully closed roller shutters from KNA Security can reduce outside light by up to 100%!
Noise
If you're a shift worker or parent of young children, roller shutters will allow you to block outside noise from traffic, construction or noisy neighbours by up to 50%.
Heat
It can be costly to keep your house cool during the hot Summer months in Perth. Electric Shutters can significantly reduce the amount of heat that enters your home via your windows, allowing you to reduce your electricity consumption on air conditioning.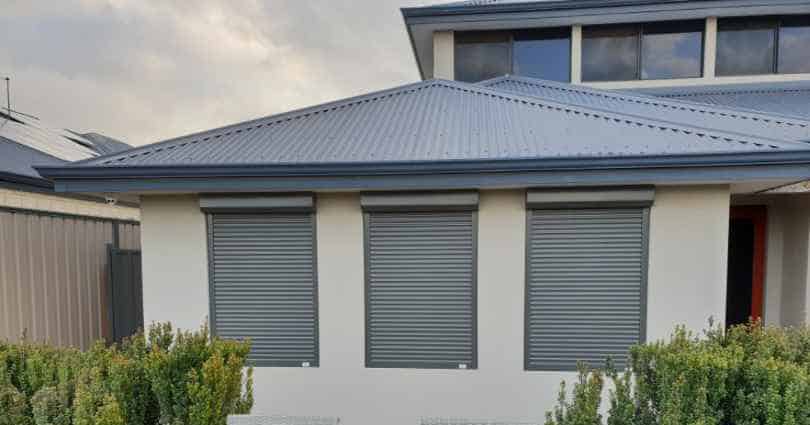 Cost of Manual vs Electric Shutters
The price of electric shutters is dictated by several factors including the size, type and quantity. However, for a typical size 1500h x 1800w including supply and installation the recommended retail price is $1,038 inc GST and currently on special for $945 inc GST*.
At KNA Security, we offer interest free finance plans that allow you to secure your home sooner rather than later.
Electric Shutters from KNA Security
With over 30 years of industry experience, KNA Security have forged a reputation as Perth's number one supplier and installer of high quality home security solutions. But don't just take our word for it – Check out our Facebook and Google profiles with over 450 5 star reviews!
In addition to roller shutters, we also offer industry leading security doors and screens, as well as CCTV and alarm systems. As a family owned and operated business, we are fully insured and hold a current police clearance.
So what do you have to lose? Get in touch today to arrange an obligation-free consultation at your home or business, from Perth to Lancelin. Our expert team of installers will take the time to understand your needs and provide expert advice on the best home security products to meet your individual requirements.