STAINLESS STEEL SECURITY DOORS

The Strongest & Most Durable Security Doors on the Market
As an authorised dealer of Invisi-Gard and Invisi-Maxx stainless steel security doors, KNA Security can supply and install super strong and durable doors at unbeatable prices.
Manufactured using superior 316 marine grade stainless steel high tensile mesh, our range of stainless steel doors are designed to withstand WA's harsh climate, even in coastal areas.
With so many mesh systems on the market all claiming to be the best it can be hard to know what's best. Many stainless systems in Australia DO NOT meet the requirements set out in the Australian Standards.
Generally these products are not using High Tensile (900MPa) wire, do not continually check the composition via chemical certification, have inferior and cheap pre-treatments against corrosion before powder-coating, and use lower grade powder-coats that do not come close the UV resistance of the powder-coat used in Invisi-Gard systems.
Our stainless steel mesh doors not only pass, but significantly exceed all Australian Standards. Check out this demonstration displaying the difference in strength between our doors and other cheaper options on the market –
Invisi-Gard Security Doors
Invisi-Gard sliding and single hinged stainless steel security doors offer a practical solution to maximise security, visibility and airflow within your home.
With a triple locking system and robust hardware, they are available in 100+ colours and with numerous optional extras including pet doors, door closers and midrails.
If you're looking for high quality stainless steel security doors at affordable prices, look no further than an Invisi-Gard door from KNA Security!

Invisi-Maxx Security Doors
Invisi-Maxx stainless steel mesh doors have forged a reputation as the strongest security doors available on the market. A step up from the Invisi-Gard range, these doors are specifically designed to withstand cyclonic conditions. In fact, the 1.2mm mesh option is rated for 'Region D: Cyclonic Areas' with wind speeds up to 324km per hour!
While offering superior strength and security, the Invisi-Maxx range of doors do not compromise on airflow and visibility. With a sleek and modern design, they also have high corrosion resistance and are backed by an impressive 15 year warranty.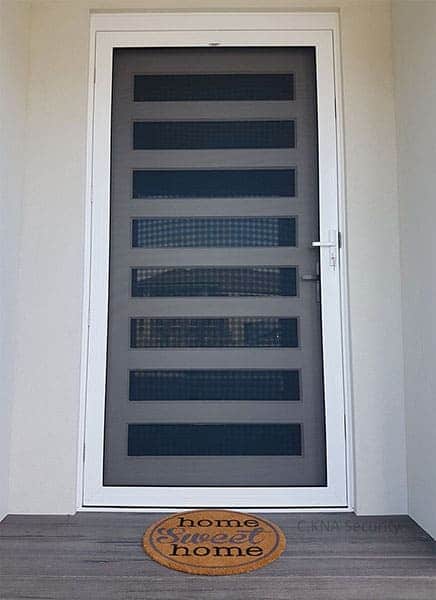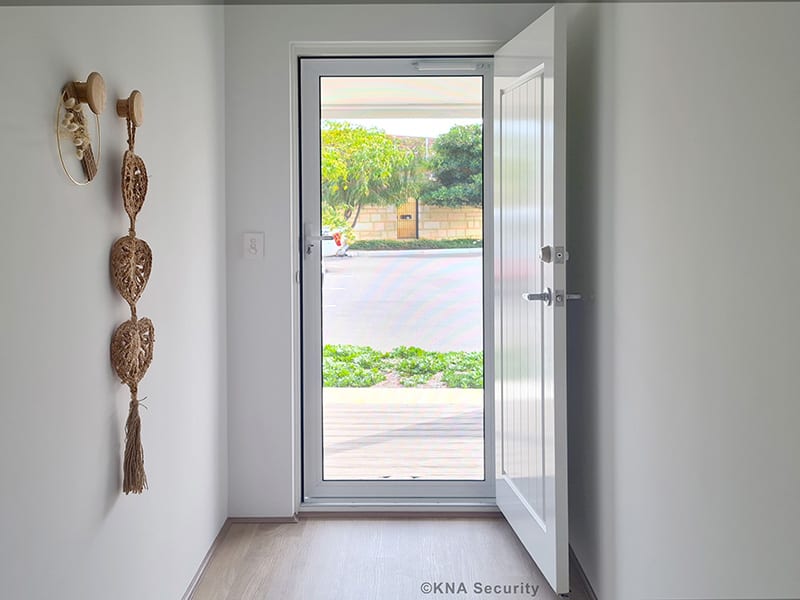 HUGE RANGE OF OPTIONS
Our stainless steel mesh doors are available as hinged security doors, sliding security doors, double security doors and security window screens. You can even add a pet door to our stainless steel mesh doors.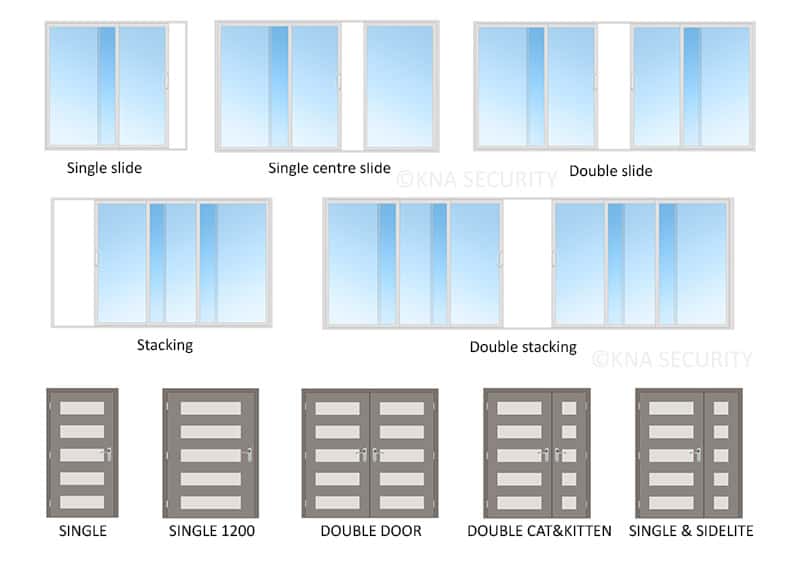 STAINLESS STEEL MESH GALLERY
WHY CHOOSE MESH DOORS?
316T Marine grade 900Mpa SS mesh
High corrosion resistance
Triple locking as standard
Bug strip (hinged doors)
2x Keys
6063 TS aluminium frame
Passes & exceeds all Australian Standards
15 Year warranty *
Heavy duty self closer (hinged doors)
Large range of colours
HIGH CORROSION RESISTANCE

Take care when choosing a stainless system, the Invisi-Gard system is fully insulated meaning the aluminium frame doesnt come into contact with the Stainless Steel mesh.
The Salt Spray Test is required by AS5039, security doors and screens have to pass 240 hours in this accelerated weather test with no sign of corrosion.
While some systems start to fail after just 500-750 hours, Invisi-Gard has resisted rigorous testing to 2,000 hours. The 316 Marine Grade Stainless used in our system resists 10,000 hours with no sign of corrosion!
EXTREME GRIP PROTECTION (EGP)

Invisi-Gard stainless steel doors are the only option on the market to incorporate the patented EGP retention method. This mesh locks the 316 marine grade stainless steel mesh into the heavy duty extruded aluminium perimeter framing, exceeding the Australian Standard requirements.
100+ COLOURS TO CHOOSE FROM!

Our industry leading range of stainless steel security doors are available in over 100 durable power coated options, as well as a range of timber looks, so we're sure to have a colour to complement your home.


SECURITY DOOR VISUALISER

Our security door Visualiser is the first of its kind in Australia and allows you to match the colours of your home to your new security screen door. Click the image below to get started!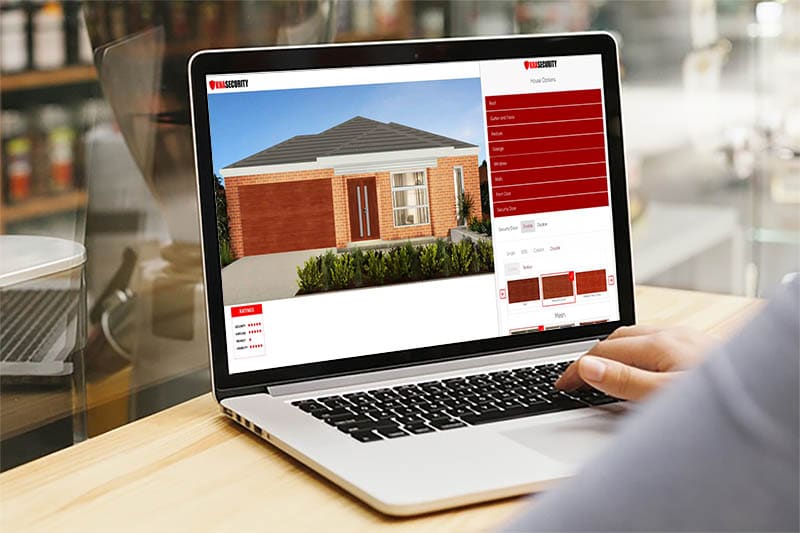 SPECIAL OFFER ON INVISI-GARD SECURITY DOORS

Prices for single stainless steel security doors can vary, as a guide (based on a standard hinged or sliding door with a size around 2100×820) you will usually pay around $922 for a stainless steel Invisi-Gard door. For a limited time, they are available from $838 installed.
Additional costs for framing may be applicable if needed. Examples are subframes for hinged doors or adapter frames for sliding doors.
* View warranty terms & conditions.
** Special offer price not available on 6, 12, 18 or 24 month no interest ever finance plans. If under $2,000 it can be paid off over 5 fortnight's using 'Humm small things'.
Learn more about our security door prices or simply fill in the form below to schedule an obligation-free measure and quote at your home or business.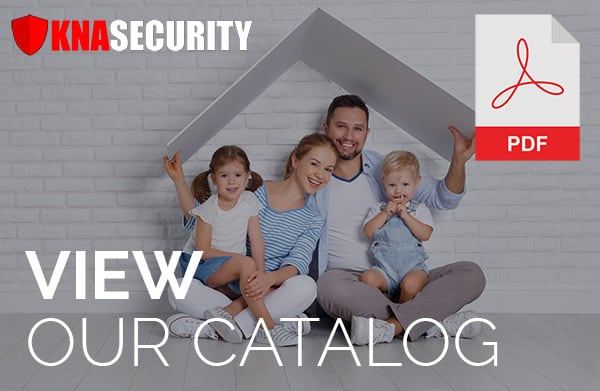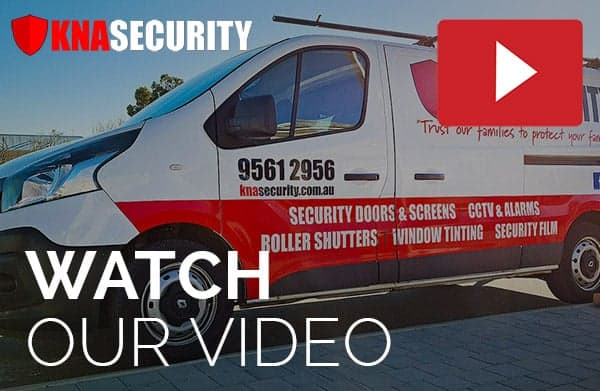 Why KNA Security?
With a solid reputation for providing quality products and exceptional customer service, KNA Security have become the number one choice in Perth in our industry.
QUALITY
POLICE CLEARED
DURABILITY
EXPERIENCE
FAMILY OWNED
MADE IN WA
Follow Us
Our Happy Customers
Interest Free Finance