Why KNA Security?
With a solid reputation for providing quality products and exceptional customer service, KNA Security have become the number one choice in Perth in our industry.
QUALITY
POLICE CLEARED
DURABILITY
EXPERIENCE
FAMILY OWNED
MADE IN WA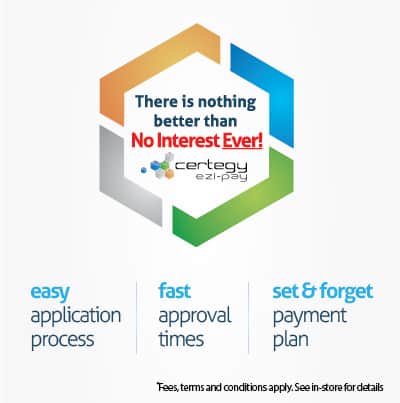 SECURITY DOOR PRICES PERTH

Security door prices Perth, how Much Do Security Screens Cost?
Screen doors come in an array of different sizes and types. Frames will differ between companies and systems, how mesh is held in and the types of mesh. Generally 316 Stainless steel mesh is the premium, offering better airflow, light and security. Perforated aluminium mesh offers better privacy and is generally cheaper while still meeting the security standards.
Doors can be made in many different configurations including, Sliding, Hinged, Double Doors and Stacking Doors etc. Below is a real indication of what a quality door or window screen will cost from a Police licenced company.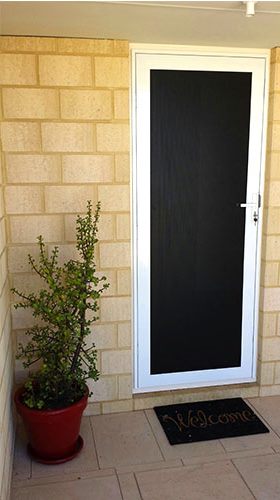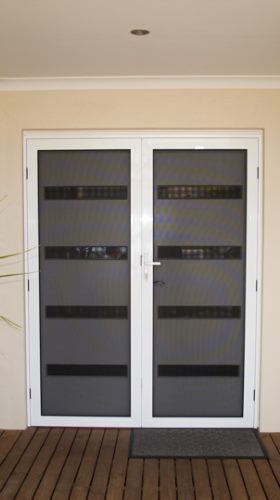 Security Doors (Double Doors or Double Stacking Doors)
Prices for double screen doors in Perth can vary, as a guide (based on std double front door size around 2100×1600)…
– Grille Doors usually start at around $1083 $985* Installed
– Out-Look Privacy Door usually start at around $1397 $1270* Installed
– Alu-Gard Doors around $1377 $1252* Installed
– Alu-Gard Edge Doors around $1480 $1346* Installed
– Invisi-Gard Stainless Steel Doors around $1649 $1499* Installed
If a sub-frame is required add approximately $89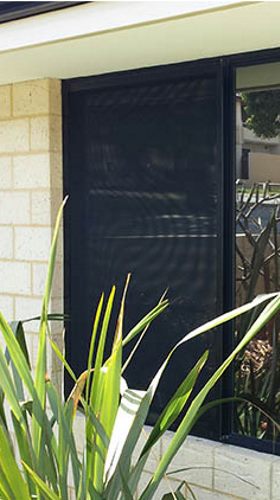 Security Window Screens
Window screens are based heavily on size so it is harder to approximate, but a typical window 1500×500 in…
– Grille Screens would be $116*
– Alu-Gard Screens $163*
– Alu-Gard Edge Screens $221*
– Invisi-Gard Screens $266*.
Fly-doors start at $250 with a heavy duty frame and rollers/hinges, Window fly-screens are approximately $40-$75

Would you like a no obligation measure and quote at no charge? then head over to our contact page.
Each of the category prices are based on a few key factors…
1) The size of the security window screen or security screen door
2) Is framing is required?
3) Colour, standard colours are usually White, Magnolia, Doeskin, Black, Brown, Anotec Dark Grey, Anodic Natural (Sliver PC), Bronze Ano, Clear Ano, Charcoal, Charcoal Lustre, White Lustre to name a few.
4) And add-ons eg, pet doors, Privacy mesh, Pet mesh, sliding door closers etc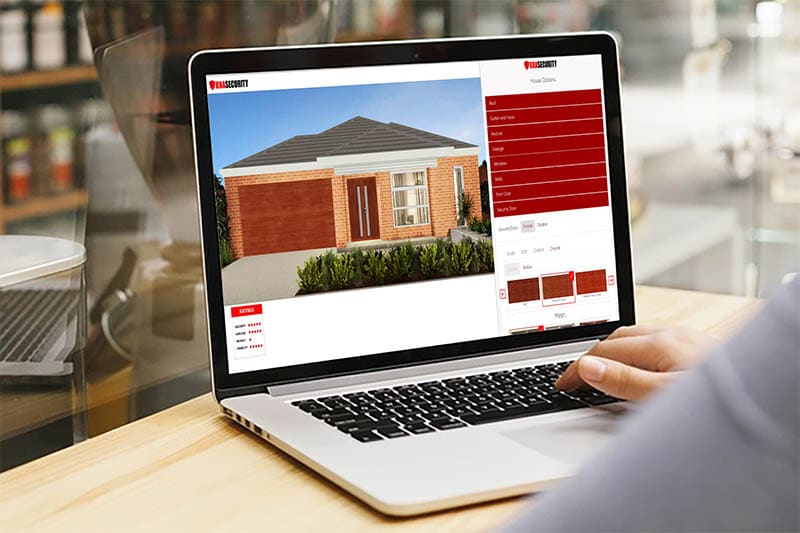 There are a few things to to consider too, as with any purchase, price isn't everything especially when it comes to security.
– What Locks are being used? We only use Lockwood/Austral
– What other hardware is being used, rollers, closers, flywire etc
– Do I need a frame, if so how will it be done?
– Are they rated as security to the Australian standards?
– How well are they made? Ask to see sample of sections and ask how they are put together.
We advise to get 3 quotes, do research on the products and the company.
KNA Security do not have big $$$ marketing strategies or commission based reps, we rely on referrals and existing clients. This ensures we ALWAYS do the right thing before, during and after the sale…its in our best interest. And because we don't pay commissions and TV advertising we can offer the absolute best products on the market at very competitive prices.
See some of our "real" client testimonials…
*Discount price not available on 6,12,18 or 24 month plans. If under $2000 it can be paid off over 5 fortnight's using 'Humm small things'.
FAQs