Looking for a Roller Shutter Price?
Roller shutters are becoming more and more popular in Perth. They provide unrivalled privacy and heat rejection along with increasing general security.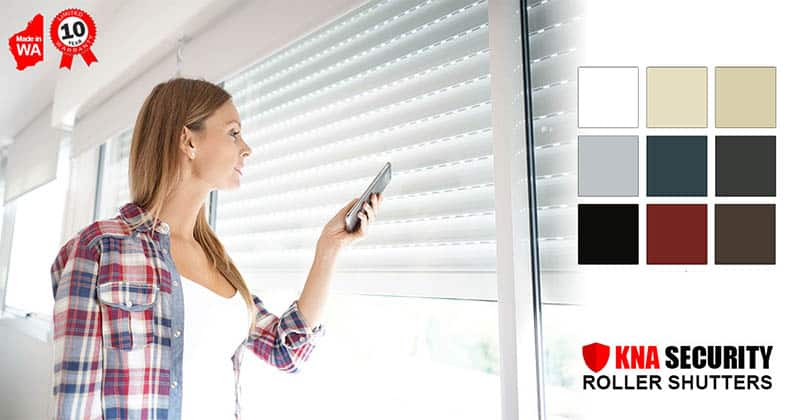 Key features
Reduce heat by up to 95%
Turn day into night. Great for shift workers or young children.
Provides full privacy
Increase security
Reduces energy costs
There are several options when it comes to determining roller shutter costs in Perth. They come as manually operated, electric, remote and Wifi controlled. Then you have some options on the type of slats, colour and then there is obviously the size.
Other options include smoke activation, key lockable and uninterruptible power supplies (UPS) in the event you need to open in an emergency and the power is cut.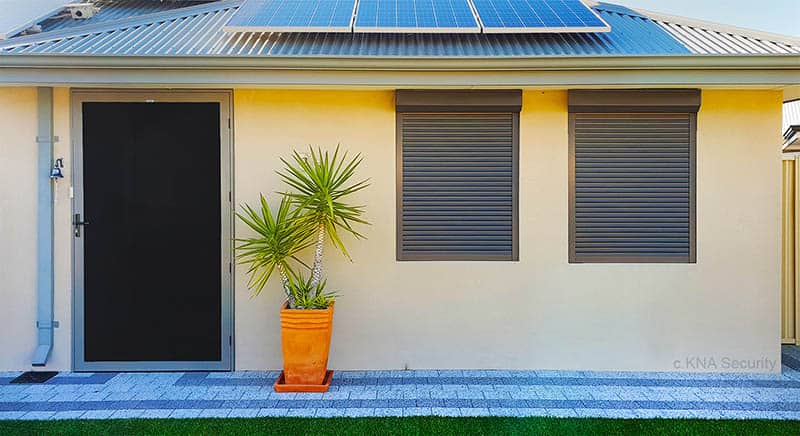 Our roller shutters are made here in WA, come with a 10 year warranty (except manual) and are installed by experienced qualified tradesmen.
So, how much do roller shutters cost in Perth?
It is very difficult to provide a roller shutter price without knowing the size. So let's take a couple of examples of a typical size, electric, supplied and installed.
1500h x 1800w, electric = $1038inc (currently on special for $945*)
2100h x 1500w, electric = $1070inc (currently on special for $975*)

Also for a short time we are doing FREE remote control upgrades!
Don't want an onsite roller shutter price quote? No problem, take some rough measurements in millimetres and send through on our contact form, we will reply via email. – Contact form

Unfortunately, the roller shutter industry has been tarnished by poor sales processes and high-pressure sales tactics. Therefore don't be fooled by large percentage discounts like 50% off 30% off roller shutter prices and make sure you never sign up at the quote stage. KNA Security never pressure sell and get most work from referrals and existing clients.
As with buying anything we advise to get 3 roller shutter quotes, research the product and the company on different review sites. Facebook and google do not allow you to remove bad reviews, BUT on FB you can turn off reviews all together. If the review section is turned off its usually for a reason.
* Special roller shutter prices not available on payment plans.