Pet Proof Screen Doors & Pet Proof Fly Screens
Does your pet or kids continually tear the fly wire? Then you have come to the right place.
Stop replacing fly wire screen and repairing the basic fly-door, get a door that will not only last but will stand up to all sorts of punishment.
Leave your doors open securely and let the air flow through without the flies.
Even though we are a security door company, our doors are often used as pet proof screen doors in Perth. And in fact, is one of top 3 reasons people purchase our doors. There is nothing more annoying than continually having to replace fly wire or repair screen doors.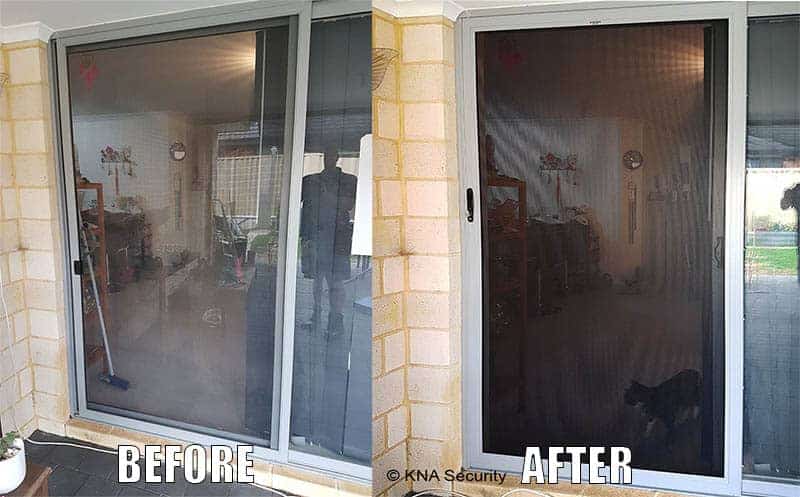 We have many screen options available for pet proof doors including Aluminium pet wire, privacy mesh, 1.6mm thick perforated aluminium mesh or even 316 stainless steel high tensile 0.8mm mesh. No matter what size your beast or fur baby is, we have a pet proof screen door they will not get through.
Our doors when closed will not come off either, they are secured at the rear with an interlock and the door goes into a receiving channel with either a single or triple lock. So, your pets can jump all they like and still not get in or out.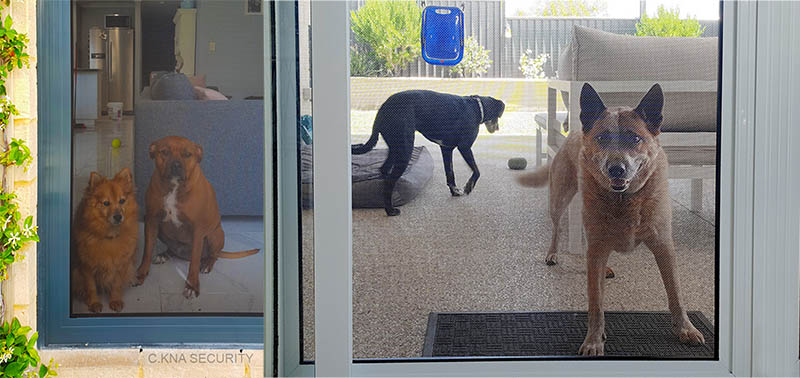 Pet doors of all sizes can also be installed to all our doors.
Our security doors or pet proof screen doors come as hinged, sliding, double, stacking, self closing and more.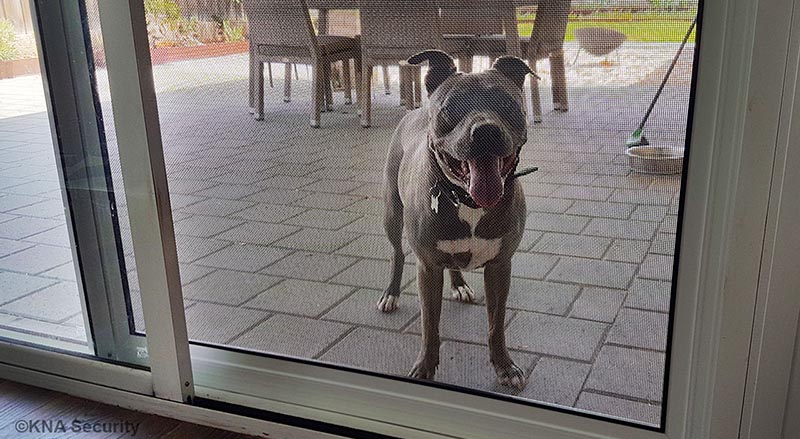 All custom made right here in Perth by an Australian owned family business, you can ensure a perfect fit.
We can also supply a fit high quality pet doors for security screens.