Security Doors to Jason Windows & Glass Doors
KNA Security can install security doors to Jason windows and glass doors. They can also install to Affinity, BGC, Dowell, Stegbar, Boral KM, Armani and many more.
With one of the largest ranges of security doors on the market KNA can offer something for all budgets. They also have extremely strong systems such as Invisi-Maxx with up to 1.2mm stainless steel mesh will blow most systems out of the water in regards to strength.
Systems available as doors and windows include InvisiGard & InvisiMaxx, InvisiLite, AluGard Ege, AluGard, Outlook, Grille, Federations and Colonial doors.


Are Jason Windows the only company that can install Jason Doors & Windows?
Absolutely not. KNA Security have been installing security doors to Jason Windows and glass doors for a very long time. In fact, they are one of the most common doors they do. This is mainly due to the fly-screen doors supplied by Jason Windows tend to get damaged easily.
KNA Security offer a larger range of security door options too. All custom made right here in WA.
The Security door installed to a Jason Windows door can also be made using much stronger systems than available from Jasons who use the Capral system.
The stainless security door system
KNA Stainless steel systems for the Jason Windows doors have NO visible face fixings on the door. The receiver is installed into the Jason frame NOT the wall, A bug strip is run along the sill of the door, Heavy duty interlocks and triple locking is always used, top guides and top rollers are used to reduce vertical movement and the guides protect the moving aluminium parts from rubbing.
We are the experts when installing any type of security door to any glass door system, it's what we do and have done for many many years.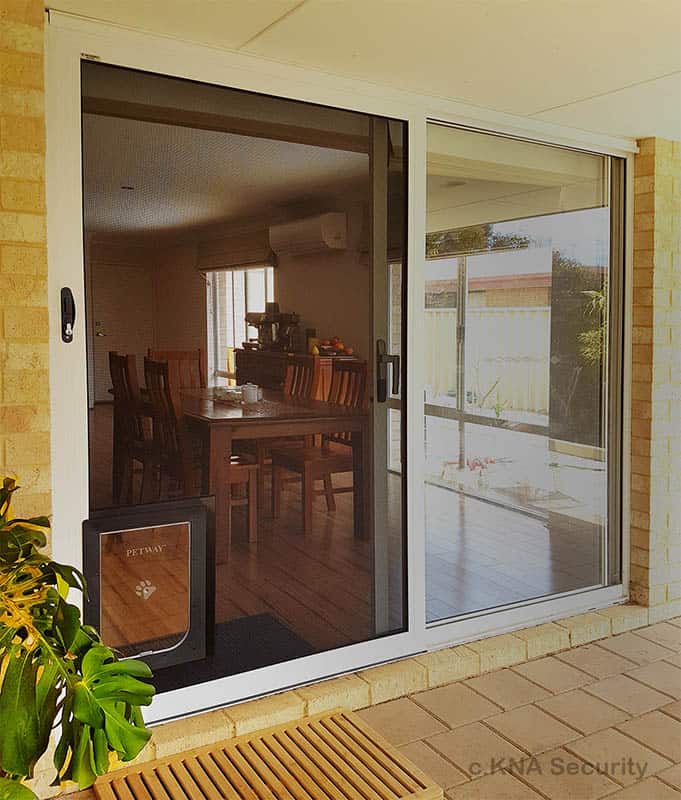 Stacking sliding doors are becoming more popular so we have developed systems that cater for this. In fact, KNA can install to almost any configuration, even corner stackers and double glazed systems which many companies will not do.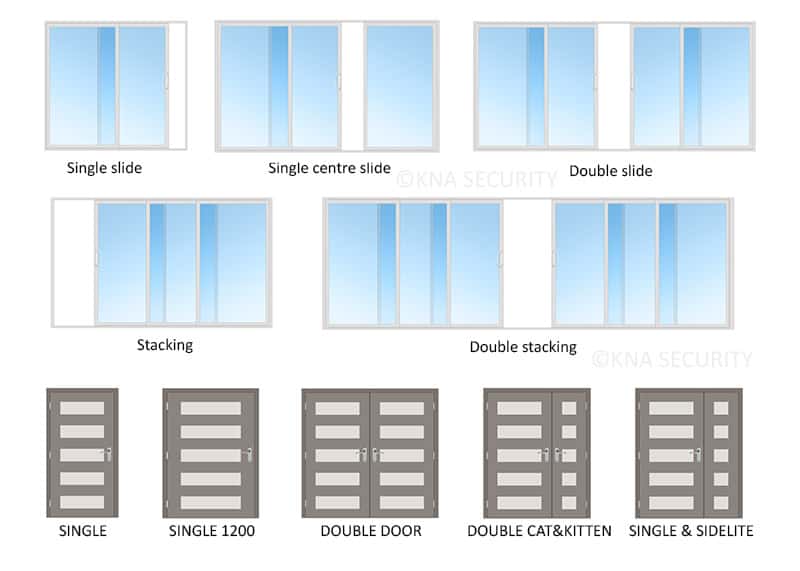 KNA is a family and WA owned business operating out of their Wangara showroom and factory. All security employees are fully licenced by the WA Police, the company is fully licenced and insured. Currently holding 3 security consultants licences, 3 Security installer licences and 1 Security Agents licence.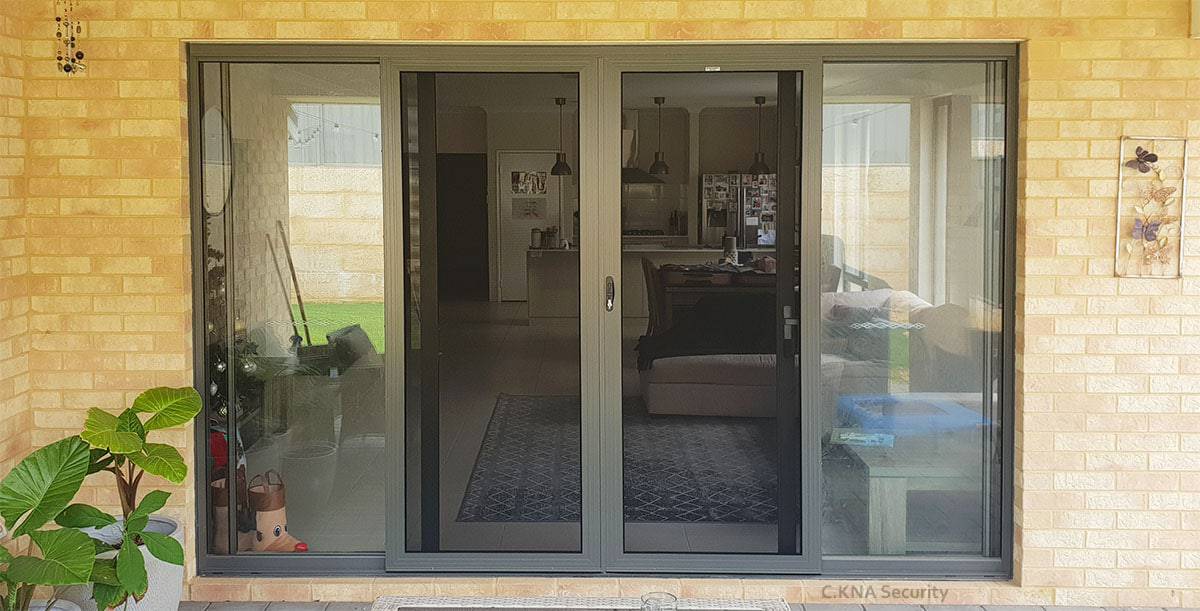 "Trust our families to protect your family."
Servicing many areas from Lancelin to Canning Vale including Piara Waters and Treeby, from the coast to Bullsbrook.
Other suburbs include Yanchep, Alkimos, Wanneroo, Joondalup, Ellenbrook, Brabham and many more.
Full list of service areas.