If you've started to explore different options of security screens, you're probably wondering about the differences between Amplimesh vs Crimsafe vs Invisi-Gard.
Crimsafe is the most well known brand within Australia because of a strong advertising presence within recent years, particularly on TV. Although this does not necessarily mean they're the best option when it comes to Amplimesh vs Crimsafe vs Invisi-Gard.
Here are some of the main differences between each manufacturer –
Mesh
Both Invisi-Gard and Ampliesh use 316 marine grade stainless steel. This is considered to be the best and most durable mesh on the market for Perth conditions, and is highly recommended if your property is located within 5km of the ocean. It offers a higher resistance to corrosion when compared to 304 Structural Grade High Tensile Mesh, which is used in Crimsafe security screens.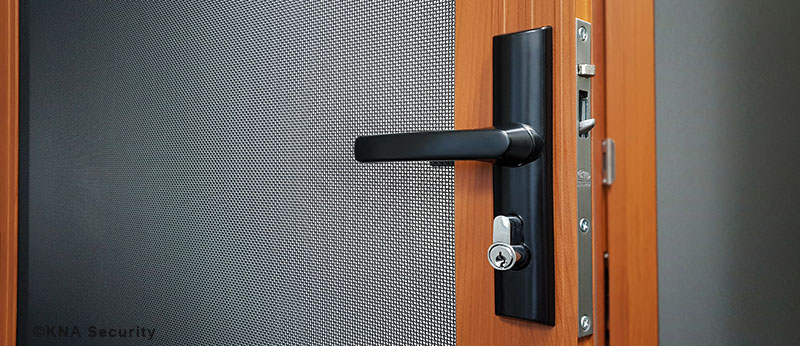 Frame
All 3 options of Amplimesh vs Crimsafe vs Invisi-Gard security doors include aluminium frames. However, it's important to note that stainless steel and aluminium do not work well together, particularly in coastal areas. So, a critical element to consider is how the steel mesh is held by the aluminium frame.
Invisi-Gard and Amplimesh use a similar fully insulated method which reduces the contact between the steel and aluminium and prevents corrosion, which is great in coastal areas. The insulated pocket used in the Invisi-Gard is deeper than that used in Amplimesh, and the frame is heavier. This means that Invisi-Gard surpasses what is required by the Australian Standards for security.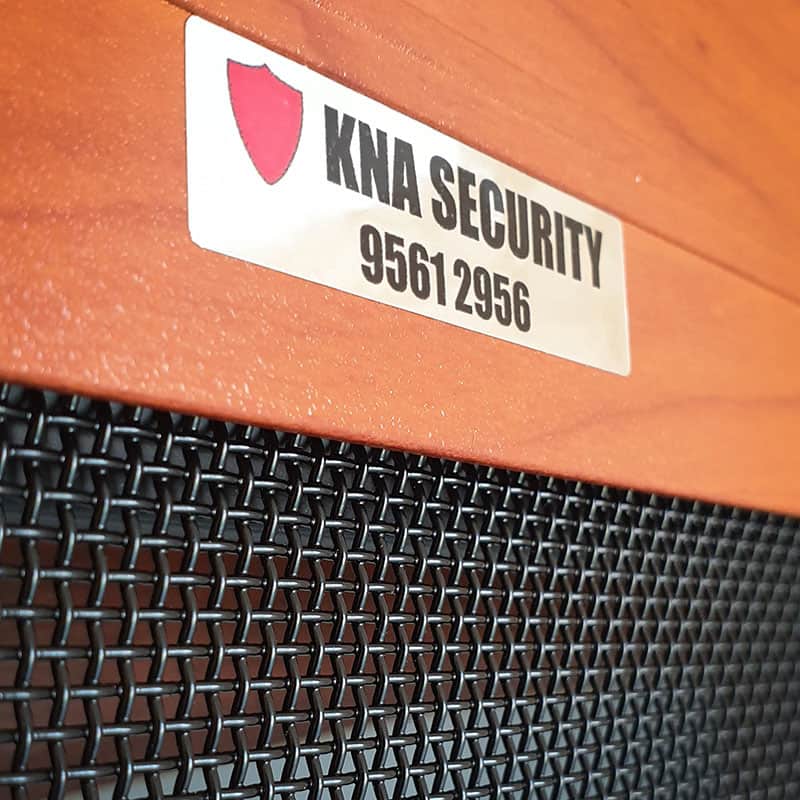 Locks
Like any structure, a security screen is only as strong as its weakest component, and the locks are often a forgotten element when it comes to choosing between Amplimesh vs Crimsafe vs Invisi-Gard. All 3 options come with triple locks, fixed pin security hinges, screen door closers and subframes where needed.
Invisi-Gard doors come with either an Lockwood or Austral lock, whereas Crimsafe doors generally come with an Austral lock, and Amplimesh are fitted with Lockwood.
Warranty
Invisi-Gard security doors are accompanied by a 15 year standard warranty on the frame and mesh, whereas Crimsafe doors have a 10 year warranty, which can be extended to 12 years. The Amplimesh SupaScreen® holds a 16-year warranty and IntrudaGuard® holds a 10-year warranty.
Price
Amplimesh are considered to be a slightly cheaper option when comparing Amplimesh vs Crimsafe vs Invisi-Gard, however this will depend on the style and type of door you select.
Summary on Amplimesh Vs Crimsafe Vs Invisi-Gard
While the differences between each option may be subtle, in our opinion it's clear to see that Invisi-Gard is the best. For this reason, KNA Security elected to become an authorised dealer of Invisi-Gard security screens and have since installed 1000's of high quality screens throughout the northern suburbs of Perth.
With an impeccable reputation, our team consists of fully licensed and police cleared experts with no pushy salesmen. As a family owned and operated business, you can rest assured that you'll be treated with the best customer service, workmanship and products available within the industry.
If you'd like to schedule an obligation-free measure and quote at your home or business between Perth and Lancelin get in touch today.
Disclaimer
While we have attempted to provide genuine information on each of Amplimesh vs Crimsafe vs Invisi-Gard, KNA Security will not be held liable for incorrect information. For up-to-date specifications on each security door we recommend you contact the manufacturer, or an authorised dealer.