Sliding Security Doors – What Should I Look Out For?
Also known as sliding screen doors, these doors replace your fly-screens that generally come with the glass sliding door.
Having a security door not only increases Security, they increase durability, aesthetics, generally easier to clean, less maintenance, airflow at night, add value to your home, lower insurance costs and still keep the flies out.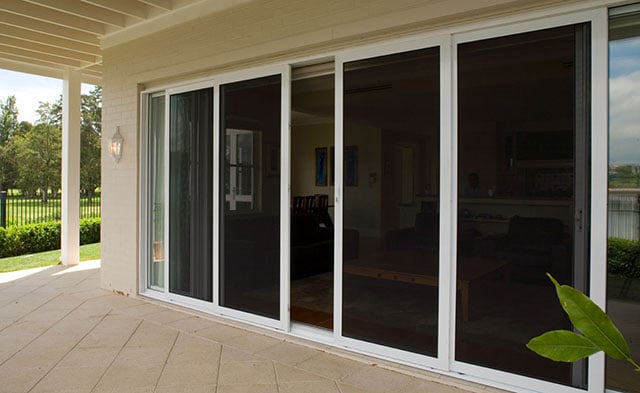 They come in all sizes but generally are around 2100 high (some as high as 2400).
The width varies between around 700mm and 1250mm
Larger sizes can be made also.
They can be made as single doors, double, or even stacking doors.
Types of Sliding Security Doors
Sliding security doors come in Grille, Alu-Gard and Invisi-Gard.
With the grille you have options for the type of flywire, fibreglass being the standard.
Petdoors are also popular in sliding security doors, especially Laundry doors.

Handy Tips on What to Look Out For
When getting quotes for sliding screen doors, make sure a 3 point lock is included as sliding doors are more prone to being prised open by would be intruders. Also ask to see how exactly it will sit in the frame or whether new framing will be needed, making sure the door is secure on at least the 2 sides and the head.
Sliding doors are secured on the rear by an interlock, a section is fitted to your existing frame and a hook section to the back of the security door, when closed these door interlock together providing security to the rear. The lock side is secured by the 3 point lock.
Ask if rollers are included to the top of the door as well as the bottom, although sliding security doors roll from the bottom they will benefit from having rollers to the head which will make it difficult for someone just to lift out, it also helps stop a door from jumping its track.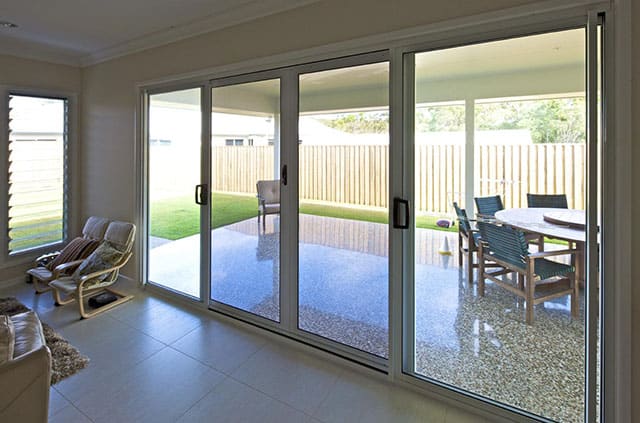 Pricing varies between companies due to the type of sliding security doors they offer, quality, locks, and how they are going to fit. For an idea on pricing please see here
As always we suggest getting 3 quotes and do your research on their products and the company itself.
All security doors are required to be supplied and installed by WA Police licensed companies.
If you have any questions regarding sliding security doors please feel free to contact us.