Choosing the Right Security Door System & Company
Invisi Gard vs other similar brands are a system of building a stainless steel security door  that meet a security requirement.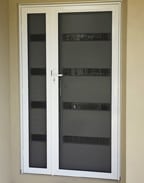 Some systems use 316 Marine Grade High Tensile Stainless, others use 304 Stainless. We have even come across doors made using Galvanised Steel mesh sold as Stainless Steel that in our opinion would not meet security standards.
The security door industry is saturated with door companies all claiming the BEST & STRONGEST system with big budgets and clever marketing leading the public to believe that their system is the best and most secure. The truth is, there are Legal requirements in WA to adhere to and if a company claims their product to be "security" then it had to have gone through testing that simulates an attempted break-in. The company is also required to be licensed and so are the consultants and installers.
Whats Involved in Passing the Impact Testing of Security Doors & Screens?
To pass the impacting testing set out in the Australian Standards a door must take 5 impacts of a sand and led filled bag. This test imparts around 100 joules of energy onto the door on each impact.
In our opinion this test does not fully simulate a grown man kicking a door and that the average man can impart anywhere from 150 to 220 joules in a single kick.
In our opinion this has created a variety of cheap frames that just "meet" the security standards.
Cheaper systems usually use smaller frames as they use less aluminium which keeps cost of materials down. Aluminium is sold in weight.
The below images show 3 frames, all pass the Security Standards and can be sold legally as security. But there is a huge difference in strength here.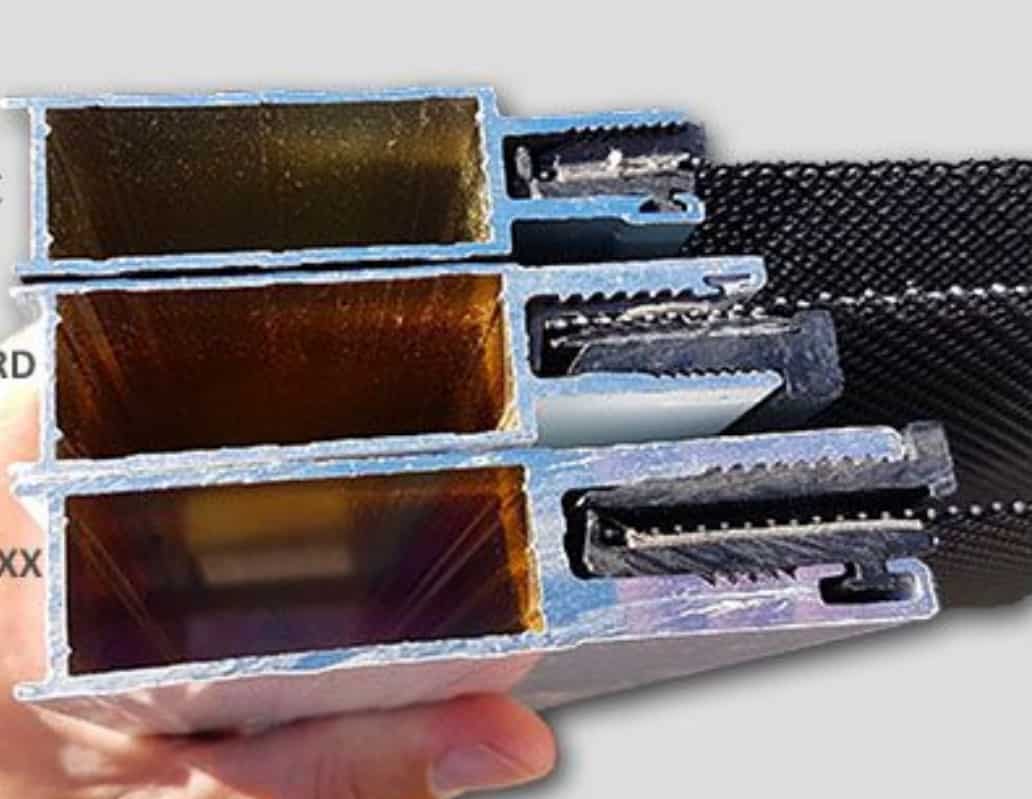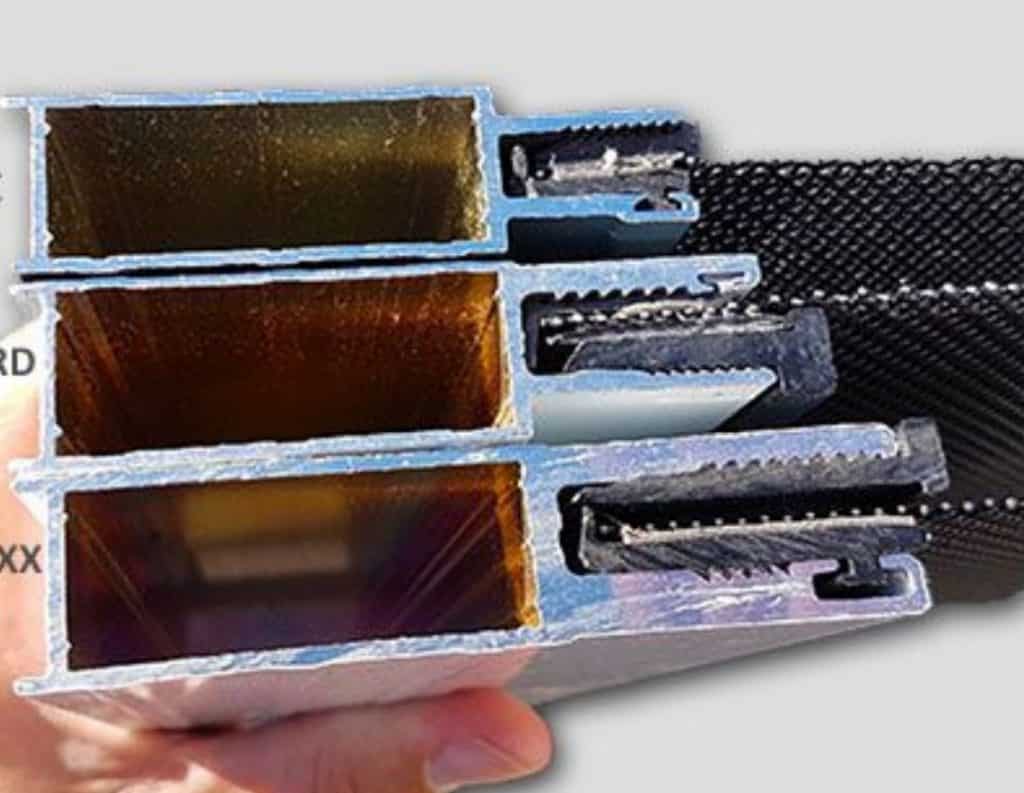 Once the door or screen is made you cannot see a cross section and all Steel mesh doors look similar. Invisi Gard vs other products doesn't just pass the security standards it goes well beyond the impact testing. The middle frame in the image is Invisi Gard the bottom is Invisi Maxx. Invisi Maxx is usually reserved for extremely large doors or extreme security requirements including commercial.
KNA Security are one of the few companies in Perth that test their security doors and screens along with fixing methods. These tests are on top of the what is required for the Australian Standards and are done annually.
So when choosing a security company in Perth be sure to ask…
1) Is the company licensed to sell Security Products?
2) Are the consultants & installers licenced and Police cleared?
3) Have the doors/screens passed all relevant Australian Standards?
316 vs 304
316 has a better corrosion resistance than 304 as 316 contains molybdenum, strength is almost identical. In our opinion 316 is far better in Perth conditions, 304 stainless is generally cheaper.
EGP, Screwed, Riveted or adhesive
This is probably more important than the type of stainless used as this is what holds the mesh in the frame. The most important aspect to look for when joining stainless and aluminium (the frame) is that there is no contact between the steel and aluminium either directly or with the use of a fixing as this can in some circumstances cause a re-action called Galvanic Corrosion between dissimilar metals.
3 Point Locking Lockwood, Austral or Doric
In our opinion ASSA ABLOY the parent company behind Lockwood and Whitco are the market leaders in security door hardware, they can be a little more expensive but as an experienced Security Company we know you cannot skimp on the Lock itself as this is the item designed to unlock the door.
When comparing products you have to take into account the system, locks, cylinders, frame type, how it will be installed, the warranty and the after sales. We also advise to get 3 quotes, then do your research on the product and the company.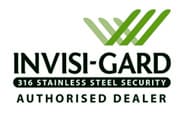 What system do we use and why?
We choose to use the INVISI-GARD system because it uses High Tensile 316 Stainless Steel sourced from a quality supplier, it also uses the EGP retention system so the aluminium and steel are never in contact and comes with a 15 Year warranty. Coupled with Lockwood/Whitco locks and quality cylinders we can offer what we believe to be the best, strongest, most corrosion resistant product on the market at the best price. We have found Invisi Gard vs other similar systems is the best option all round.
KNA Security are licensed by the WA Police and are an Authorised Invisi-Gard Dealer. They have built a strong reputation for providing top quality products and service to Perth.
For more information contact us here.