Recent Perth Crime Stats
Did you know? There have been an approximate average of 1840 home burglaries per month between Jul'12-Aug'13 in just the PERTH METROPOLITAN REGION!
This is a great result in that it is down on average approx 50 per month from our last report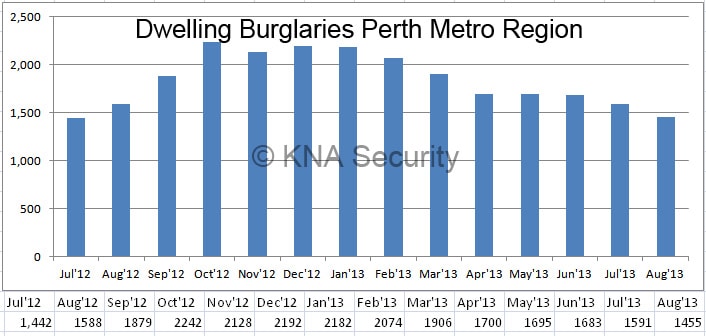 Security doors are a Proven way of reducing the risk of a home break-in. We have the "KNA Break-in Guarantee" for your peace of mind.
Information collated from WA Police website