So you're in the market for new security doors… With a plethora of options available, it may be difficult to distinguish between the real deal and the pretenders. Although you'll need to consider many different factors, a great place to start is whether you'll select a steel security door, or a less durable aluminium or metal alloy option.
These days, most security doors are manufactured using an aluminium frame, however the material, style and strength of the mesh can differ greatly from one model to the next.
Aluminium or Steel Security Doors Mesh
In simple terms, stainless steel is stronger and more durable than aluminium. However, it's not just as simple as selecting a stainless steel mesh if you want to truly protect your home or business.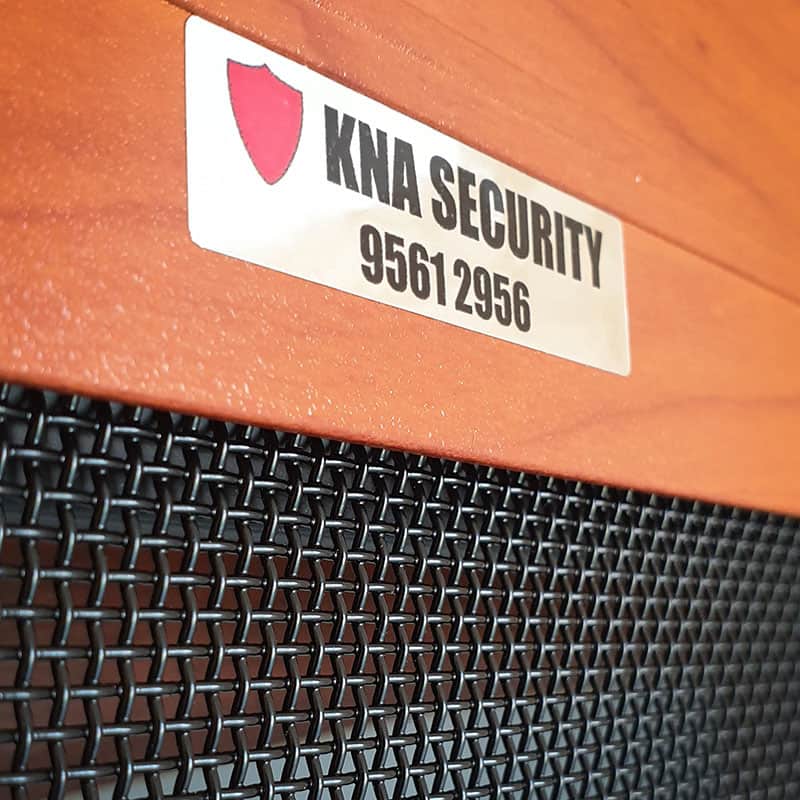 316 Marine Grade Stainless Steel High Tensile Mesh
At KNA Security, we supply and install a variety of aluminium and steel security doors. However we recommend the industry leading range from Invisi-Gard which include 316 marine grade stainless steel high tensile (900MPa) mesh.
There are countless 'stainless steel' options on the market claiming to be able to withstand significant force, however many of these systems do not meet Australian standards. Typically, these options are –
Not using high-tensile wire
Not regularly checking the composition via chemical certification
Include low quality pre-treatments to resist corrosion prior to powder-coating
Using low grade powder-coating that does not match the UV resistance of Invisi-Gard systems
So in a nutshell, beware that not all stainless steel mesh options are alike. And as always, make sure that you select an option that as a minimum, meets Australian standards.
The 316 marine grade stainless steel high tensile (900MPa) mesh found in Invisi-Gard doors has been tested and shown to resist more than 50 consecutive impacts of 100 joules without failing – significantly more than required.
Watch for yourself how this superior mesh stands up when compared to other options on the market –
Corrosion Resistance
Some people tend to select aluminium over stainless steel because they feel that aluminium provides better resistance against corrosion. In theory this is correct, however the Invisi-Gard stainless steel security doors are fully insulated, meaning the aluminium frame does not come into contact with the stainless steel mesh, which can often be a catalyst for corrosion.
The Salt Spray Test is required by AS5039 and states that a security door has to undertake 240 hours in accelerated weather conditions and show no signs of corrosion. While many systems on the market fail this test after just 500 to 750 hours, the 316 marine grade stainless steel found in Invisi-Gard steel security doors resists 10,000 hours with no signs of corrosion!
Steel Security Doors from KNA Security
As an authorised dealer of Invisi-Gard, KNA Security have installed 1000's of Invisi-Gard screen doors throughout the northern suburbs of Perth.
Our reputation is second to none – but don't just take our word for it, check out our Facebook or Google profiles where we have 450+ 5 star reviews!
If you'd like to learn more about Invisi-Gard and KNA Security contact us today to speak with a specialist and schedule a free measure and quote at your home or business.