Privacy Screen Doors & Mesh Security Doors
Some families require a front door that provides security and privacy, we have doors that can do this.
There can be a fair amount of confusion on what a privacy screen door or security is.
We have 4 main types of doors, Grille, Alu-Gard, Invisi-Gard and Federation/Colonial doors.


Alu-Gard and Invisi-Gard are the newer mesh type doors. While these types of doors can reduce visibility into the home during the day, they are NOT privacy doors. The mesh on these doors are either a woven high tensile stainless steel wire or perforated aluminium sheet. The privacy from these doors rely solely on the lighting situation and cannot be called Privacy.
(Woven Stainless Steel shown in image)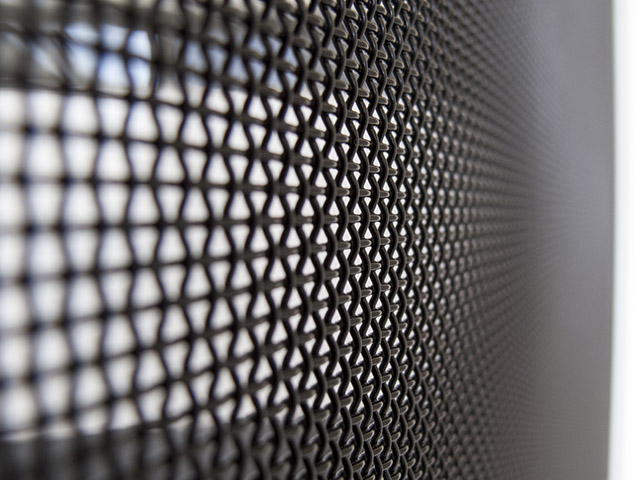 Grille and Federation/Colonial doors have a grille so require a fly-screen. There are several options for the fly-screens including Standard Fly-screen (fibre glass), Tuff-screen/Pet-mesh (a thick aluminium woven mesh), or PRIVACY MESH.
Below are 4  images of Alu-Gard and Invisi-Gard doors. Although some seem to provide more privacy than others it is only due to the individual lighting situation.
[envira-gallery id="2946″]
Privacy mesh, which sits behind a grille or barred door/screen is an aluminium sheet that has perforated holes on an angle (see below image). This provides an extremely effective reduction in visibility looking into the home. Privacy mesh can be cut with a good pair of scissors. Because of this privacy mesh mesh requires a grille for support and security.


So if you are look for Privacy Screen Doors or security door with privacy, you need a Grille door, or federation/Colonial door with the Privacy screen option.
As always if you have any questions or would like more information please call us on 9561 2956 or contact us via this website.