Interactive Crime Map
Use this link to gain access to an interactive map and see how your suburb rates with crime. This map uses statistics from the previous year to give valuable information on various offences.
View information by searching for your suburb or hovering over the map for information that area. You can also see a suburb profile and a list of best vs worst suburbs.
Go here to check the crime in your area https://www.perthcrimemap.com/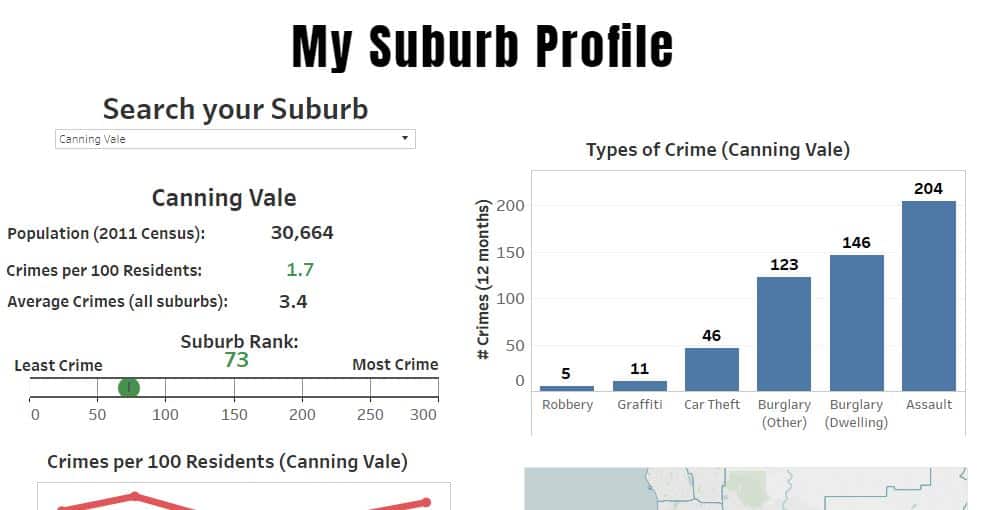 The 10 Worst Performing Suburbs
Midvale, Burswood, Perth, Midland, Mandurah, Wellard, Fremantle, Armadale, Osborne Park and belmont.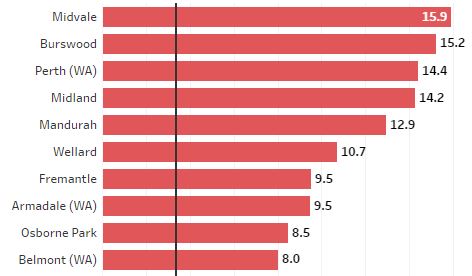 Map launched by Nick Lilleymen