Why KNA Security?
With a solid reputation for providing quality products and exceptional customer service, KNA Security have become the number one choice in Perth in our industry.
QUALITY
POLICE CLEARED
DURABILITY
EXPERIENCE
FAMILY OWNED
MADE IN WA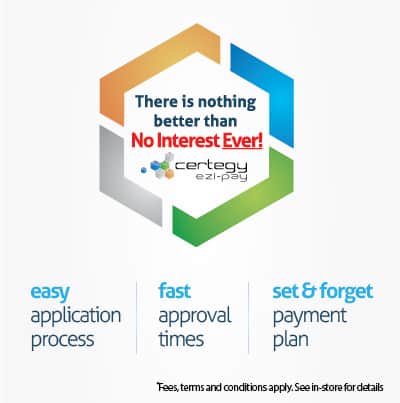 INVISI-MAXX CYCLONE SCREENS & DOORS

MAXIMUM STRENGTH, SECURITY & DURABILITY.
Whether you want cyclone screens manufactured and delivered for commercial projects or just want the absolute maximum protection for your home or office this is the product for you.
COMMERCIAL – RESIDENTIAL – CYCLONIC – ARCHITECTURAL SPECIFICATION
Designed for Region D: Cyclonic regions requiring maximum protection from wind borne debris impacts during a cyclone, the Invisi-Maxx cyclone screen can protect your premises in wind speeds up to 356km/h!!!!
Using high tensile powder-coated stainless steel made from .8mm (also used in the Invisi-Gard) up to 1.2mm.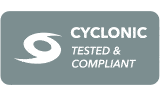 The Invisi-Maxx frames are significantly thicker and larger as seen in the window diagrams below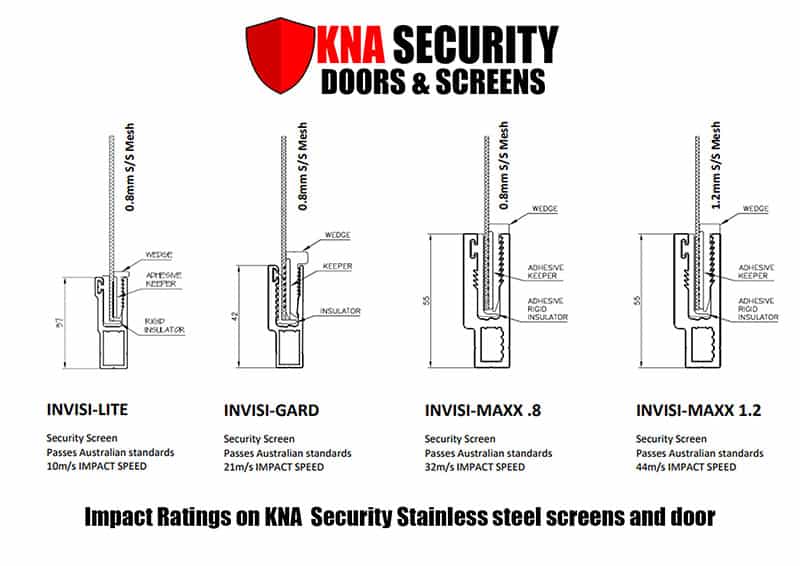 Invisi-Maxx is also useful in large security screen doors where smaller frames will allow too much flex. The Invisi-Maxx cyclonic frame is much more rigid and stable with large surface areas without the need for cross bracing.
Tested in a NATA certified facility to ensure the most stringent testing.
For more information please contact us.