Why KNA Security?
With a solid reputation for providing quality products and exceptional customer service, KNA Security have become the number one choice in Perth in our industry.
QUALITY
POLICE CLEARED
DURABILITY
EXPERIENCE
FAMILY OWNED
MADE IN WA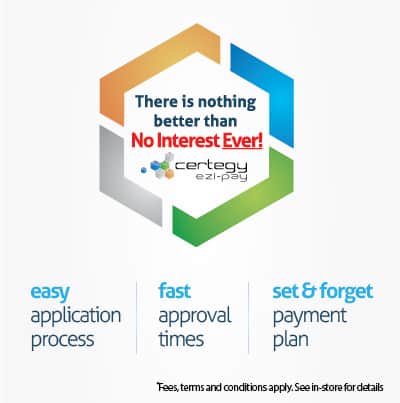 ALU-GARD SECURITY DOORS & SCREENS

Perth Alu-Gard Security Doors & Window Screens – Made Tough to Last
An all aluminium alternative to the stainless steel systems,  ALU-GARD is a 1.6mm thick perforated aluminium sheet that keep the bugs and thugs out while looking great.
This system is also great for coastal applications as it is made mainly of aluminium and is powder coated to a very high standard.
Our Perth Alu-gard security doors & screens are available as hinged security doors, sliding security doors, double security doors, security screens and escape screens.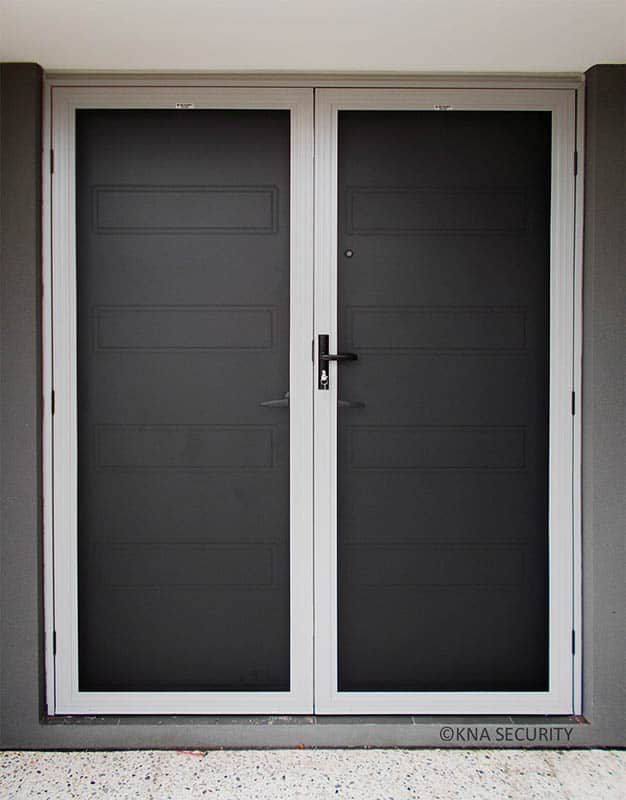 These doors come standard with 3 point locking and heavy duty hardware, made right here in Perth WA.
Alu-Gard is suitable for sliding doors, hinged doors, double doors, stacking doors, window screens and even fire escape screens.
Covered 7 year warranty* this product is both modern looking and secure.

Knife Shear Test – AS5041 PASS
Dynamic Impact Test – AS5041 PASS
Lock and Hinge Lever Test – AS5041 PASS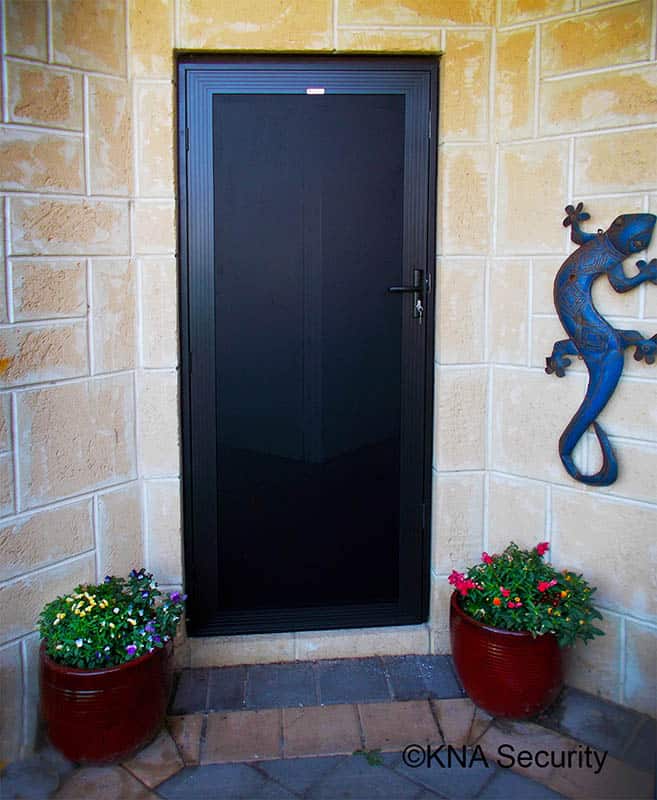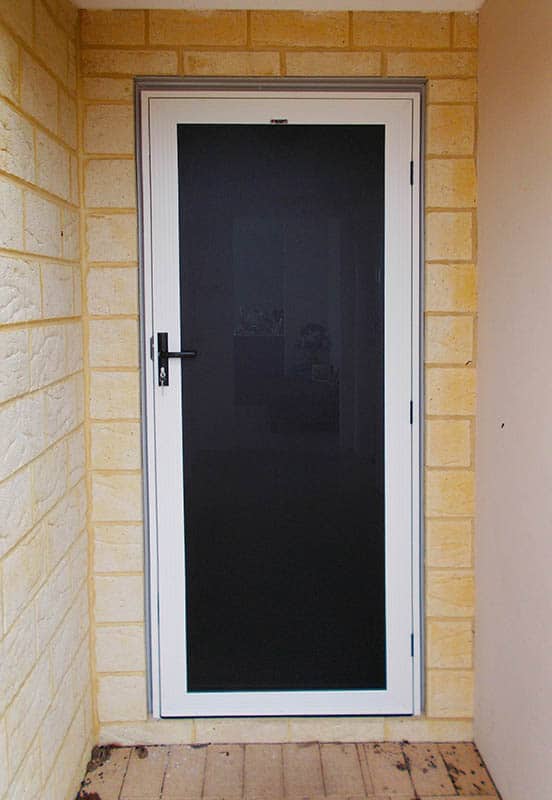 ALU-GARD EDGE DOORS & SCREENS

Introducing ALU-GARD Edge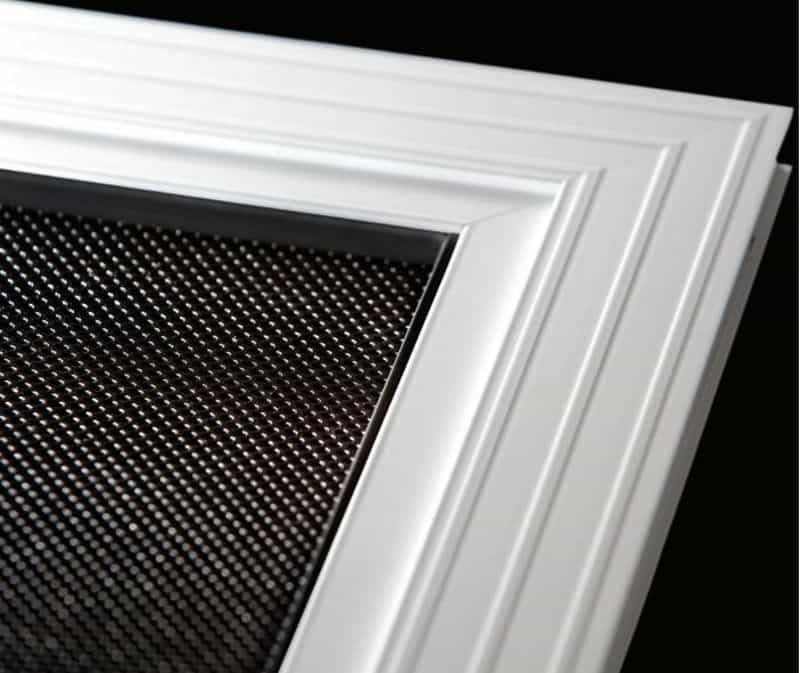 ALU-GARD EDGE is a PVC pressure retention system that retains the ALU-GARD perforated aluminium sheet in an extruded aluminium frame.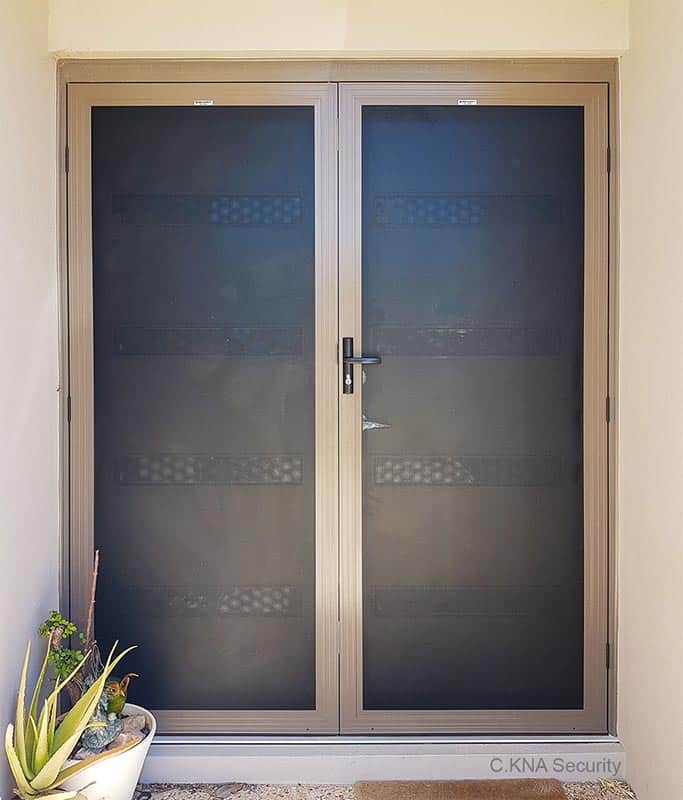 ALU-GARD EDGE not only provides security, clarity of vision and strength, it is also corrosion resistant and looks great.
The ALU-GARD EDGE Screen Door System has been tested in an approved NATA test rig to Australian Standards AS5039-2008 for hinged security doors: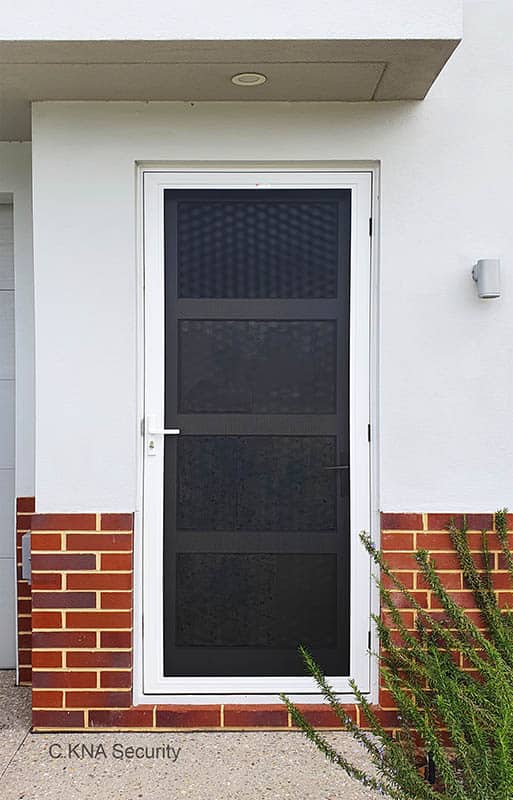 Knife Shear Test AS5039-2008 PASS
Dynamic Impact Test AS5039-2008 PASS
Lock and Lever Hinge Test AS5039-2008 PASS


Differences between Alu-Gard and Alu-Gard Edge?
Its all in how the mesh is held into the frame, Alu-Gard Edge has no visible fixings holding the mesh.
This provides an extremley effective, strong and asthetically pleasing finish to an already tried and tested system. Your KNA representative can show you samples at the time of quoting.