Get a Security Quote Without Leaving your Home
Want a quote to secure your home?
Get a quote on Security doors, Security screens, Roller shutters and window tinting easily online.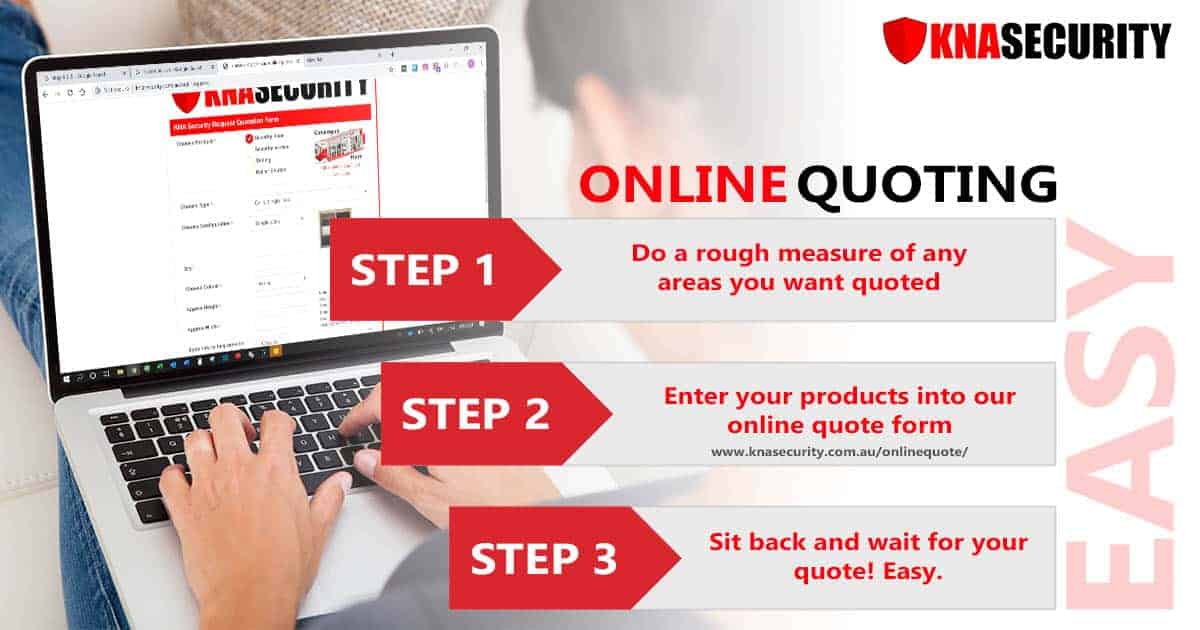 3 EASY STEPS
Step 1. Do a quick measure of the areas you want quoted.
Step 2. Fill in the new online form.
Step 3. Sit back and wait for your security quote! EASY.
You can enter as many products onto the same security quote as you like! See below example.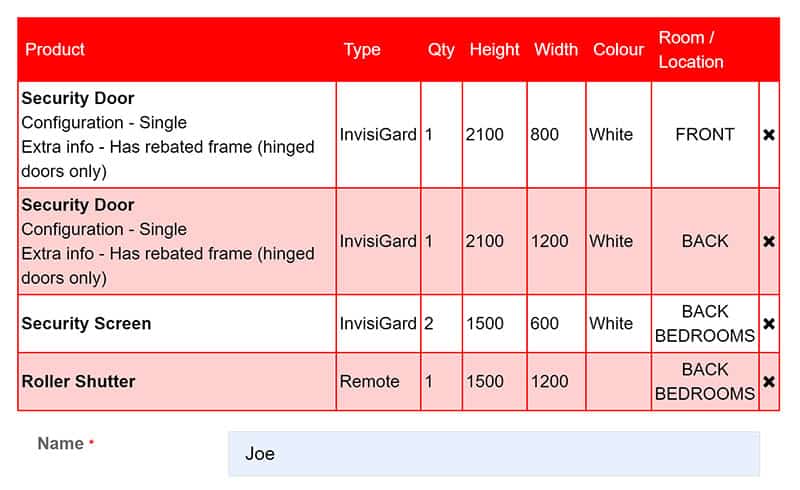 How to measure
NOTE: We only need a rough measurement as we will do a site check prior to manufacturing.
When measuring for doors, measure the area to be covered by security doors. See examples below showing the measure area in red.



For roller shutters, measure the entire area requiring coverage.
The area to measure for tinting is EACH glass panel, just enter a new product for each one.
Video demo of quote form.