Why KNA Security?
With a solid reputation for providing quality products and exceptional customer service, KNA Security have become the number one choice in Perth in our industry.
QUALITY
POLICE CLEARED
DURABILITY
EXPERIENCE
FAMILY OWNED
MADE IN WA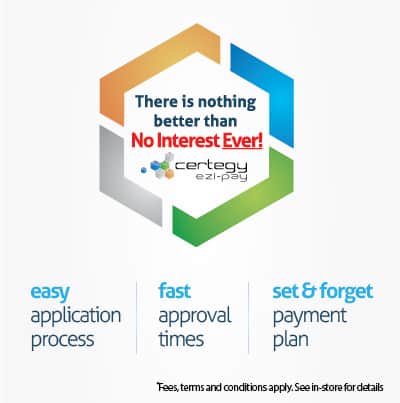 Security Screen Doors as a Feature
Make a feature of your security doors & screens.
Security doors have come a long way from just providing protection against would be intruders and flies. Now, they can actually enhance the look of your home with so many powder-coat colours to choose from, there is a colour to compliment your home.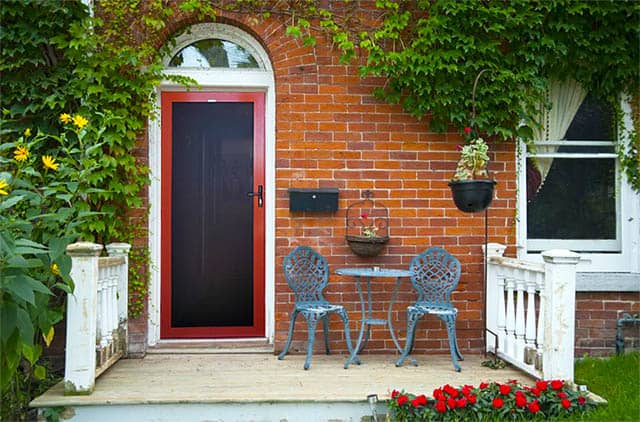 There are also lots of mesh and frame types. KNA Security have one of the largest range of legally rated security doors and screens available in Perth. Some of these screens provide more privacy, more light, are suitable for fire BAL ratings, or if you have a glass feature door there are screens that are more see-through, allowing you to still see the pattern on your front door.
Built to last, Built in WA and by a WA owned family business, these products come with warranties up to 15 years so you can have a great looking product that will last.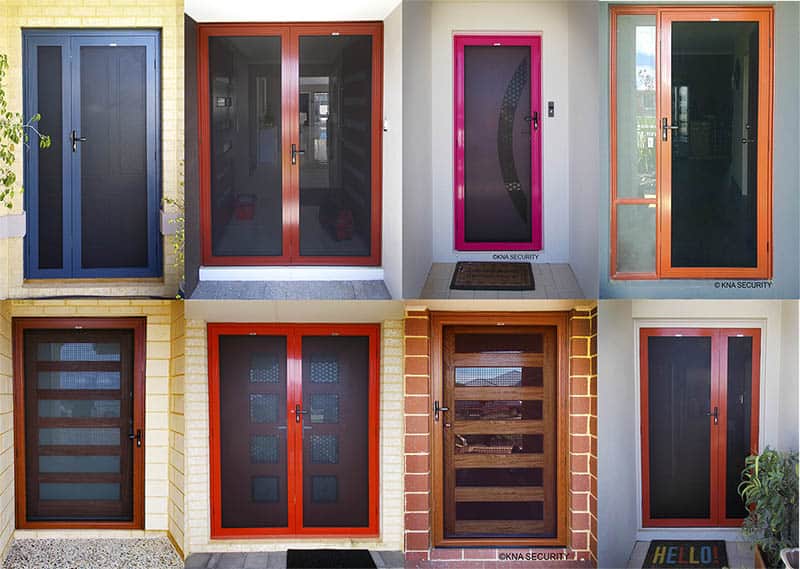 Have a nice looking timber door? We now have a large range of timber finishes to match your front door. These wont fade like timber or ever need staining and look like real wood! They will also give some protection to the timber door itself!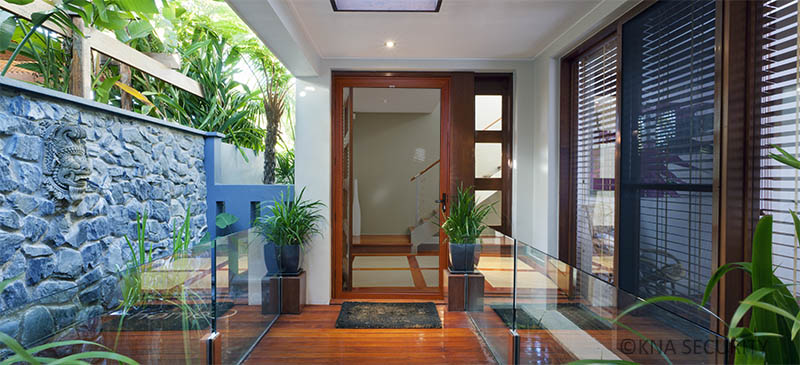 Timber Look Finishes Available
Having a front security door is a must these days, they provide:
Security when answering the door
General security and visual deterent
Natural cooling & airflow
Fly and bug protection
Timber door protection
Privacy
A modern look
KNA Security are the experts when it comes to installing security screen doors in Perth. They can install to a wide variety of configurations from single hinged front doors to large 6 panel sliding stacking doors!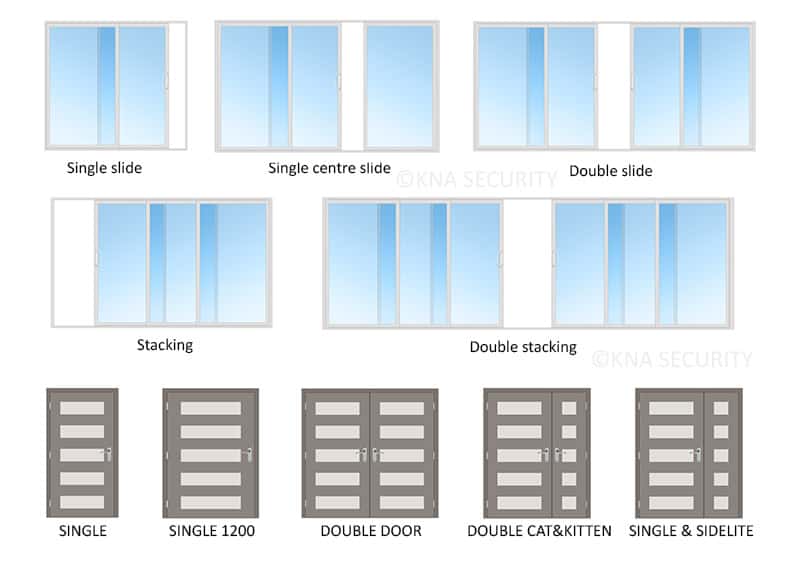 All KNA hinged screen doors come with a self closer, bug strip where required and 3 point locking (optional on Grille doors). Sliding security screen doors come standard with 3 point locking, interlocks to secure the rear of the door, rollers top and bottom of door.
Sometimes framing maybe required to install to a frame not designed to take a security door. This framing will be colour matched and work seamlessly with your current frame.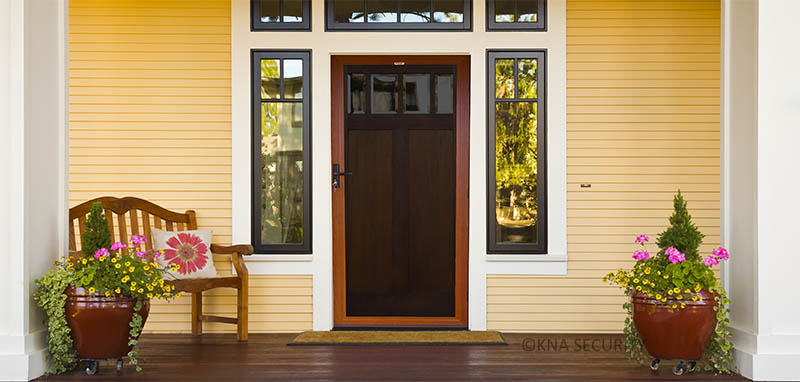 We always site measure to ensure an exact fit as all doors and screens are custom made to suit your home.
If you want an excellent product with a great and honest service, an install done right at a fair and competitive price, then give KNA Security a call on 956 12956.